CLICK HERE TO REGISTER FOR
CLICK HERE TO REGISTER FOR
Want a personal demo before, during, or after the show(s)? Complete the form below!
Book a demo with us
Yes I'd like to book a demo
INTRODUCING:
The Intec SC-6000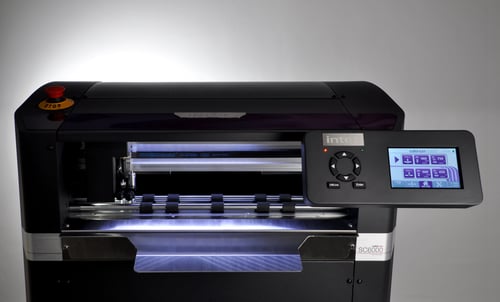 The NEW SC6000 is a larger format version of Intec's exceptionally successful digital die-cutting system, the SC5000, and packed with new features!
It's expanded size capability of 340 x 710mm allows it to handle significantly longer sheets and combines both 100% reliable high volume auto feeding, along with a dual tool head for both cutting and creasing in a single pass.
This cost-effective unit provides rapid processing of card projects up to 350micron, packaging and kiss-cut labels with the system boasting a 900 sheet auto feeder/stacker, vacuum suction pick up belt and media collection tray offering true, unattended capability.